Dermatology website design
People turn to the internet for everything these days…especially medical advice. Millions of people surf the web every day to seek answers to their dermatology questions. In many cases, their online search will lead them to their eventual dermatologist. As a dermatologist, your
online medical website
is an essential component of growing your practice.
At Aurora IT, we specialize in helping dermatologists build their practice by designing content rich
dermatology web sites
. By focusing on content that is unique to your dermatology practice, we are able to maximize your online exposure. Your quality web site is the linchpin of your marketing plan.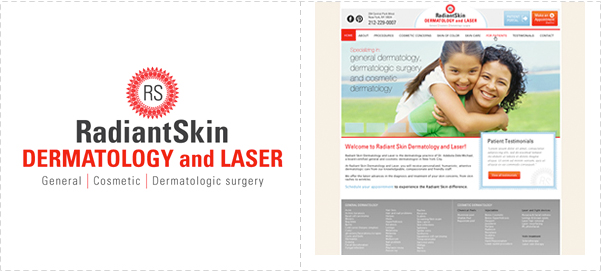 Every dermatology web site we design and develop is completely unique to each dermatologist we serve. Throughout our design process, we will collaborate with you to determine exactly the right content that is most appropriate for your practice. In addition to including links and information pertaining to dermatology in general, we can include your profile, certifications, specialties, hospital affiliations, testimonials, press releases, articles and much, much more. We can also create interactive features such as online appointment setting and even your own dermatology blog.
What makes one dermatologist's web site rank above another in the search results? Itís not always what you see that gives web sites high
search engine rankings
. Itís also what you donít see. A successful dermatology web site has a lot going on behind the scenes. We design and develop web sites for dermatologists in such a way that is
optimized
for the leading search engines. In other words, we make it easy for search engines to find you, which in turn, makes it easy for new patients to find you.
Why do people choose one dermatologist over another? New patients becoming aware of your dermatology practice is only one of the many benefits of a custom web site designed by Aurora IT. You can also build instant credibility with your potential and existing patients. Again, it all comes back to content. As medical web site specialists, we know what potential dermatology patients are looking for. And most important, we know how to design a web site that will convert a web site visit into an office appointment.
Contact us: 845-424-6258