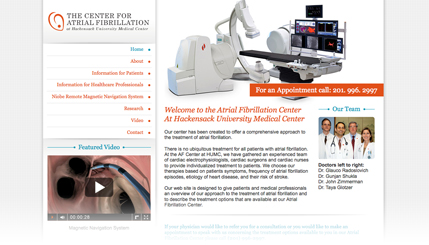 The Center for Atrial Fibrillation
This website was designed to give patients and medical professionals an overview of the center's approach to the treatment of atrial fibrillation and to explain all available treatment options. Aurora medical website designers equipped the website with a solid navigation approach and easy information access. Special interior pages include extensive research and educational video content.

This redesign project also incorporated medical logo design and was finalized with Content Management System (CMS) installation.